Website Promotion and Search Engine Optimisation
If your website is not showing on search engines, or even if it has less than excellent position, you may be losing customers.... and sales!
Website Promotion, Search Engine Optimisation (SEO) and Search Engine Marketing. Carrick Web Design can get your business more visitors to your website creating more sales through better search engine rankings, using good clean search engine optimisation (SEO), marketing and website promotion techniques.
Keywords Analysis - find best keywords for your website.
Website Optimisation - ensure your website is search engine friendly and content rich.
Search Engine Submission - to main search engines and directories.
Link Building - build revelant, permanent links that drive traffic to your website.
Reports - analyze your website performance.
Free - advice on website promotion.
Keywords Analysis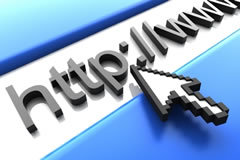 Find your niche Keywords, these are the words and phrases that people use to search for sites in search engines and directories to find products and services like yours.
Finding right keywords for your business will make your website stand out from the crowd and attract more traffic.
Skillful work must be done to optimise your web site for your important targeted keywords. We do thorough research to find the best search phrase for your business. We also look at how often people are looking for these keywords on search engines.
Website Optimisation
Optimising content on your site is the most important factor in search engine optimisation. A percentage of textual content of an optimised page should be your keywords included naturally in your content. Just adding a list of keywords to your page or just putting them any where will make your ratings plummet.
Create robots.text file.
This file tells search engine spiders what pages of your site they should or should not index.
Create Sitemaps.
Sitemaps are a good way to inform search engines about pages on your website that you would like crawled. Spiders and robots find pages from links within your site and other website's.
We also create xml sitemaps specific to Google, MSN and Yahoo.
For more information about Optimising content on your site Contact us.
Search Engine Submission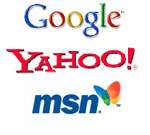 We submit your website pages to all the top search engines and directories by hand, carefully following their registration rules. Rather than use auto-submission tools. This takes longer to do but proves more effective.
You only need this service once and no need for monthly submissions.
Search engine submission maximises your free website traffic as the main source of traffic to website's comes from search engines.
Link Building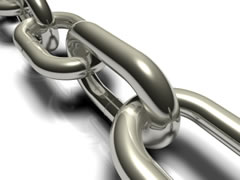 We find your website good link partners and get high quality backward links to your website to improve your link popularity. This is an important factor in website promotion.
Increasing the links to your website contributes to higher rankings.
Almost all search engines value link popularity highly and use the number of quality sites that link to you as one of their factors in their ranking algorithm.
Carrick Web Design identifies and evaluates relevant web sites for listing your company's products or services, including search engines and directories appropriate for your industries and target markets.
We make sure all back links are from a high-ranked resource that is related to your website business.
Create high quality links using keywords to put on partners website to link back to your website.
Reports that analyze website performance
Check search engine rankings
Search engine ranking report lets you know your website's current position for your specific keywords in search engine results page.
Check link popularity
Links report gives you a detailed report on number of web pages that link to your site. We can also do a check on your competitors link popularity this is useful to know to better your website.
Having problems getting getting your website found ?
Call to speak to one of our Website Promotion Consultants today on (+44) 01556 504438. Alternatively fill in form on our Contact us page. We will look at your website, then discuss your Website Promotion requirements with you to improve your position.