Website Redesign
There is many reasons for website redesign. Website not doing what you intend it to do? This is potentially losing you customers and money. Carrick Web Design believe in the old saying if it aint broke don't fix it. In all our website redesign work we evaluate your website keeping the good parts that are working well and change the rest. Contact us today for a free evaluation of your current website.
Carrick Web Design are currently working on a web site redesign guide to help you ask yourself the right questions about your website redesign. Be available to print off soon in the mean time try asking yourself some of the following questions:
Is your website achieving the goals you originally set for your website and business?
Can the website be found easily by your customers?
Can they just use a keyword to find you?
Is the content accurate and up-to-date?
When was the website last updated?
Are there any coding errors, broken links to other web pages etc.?
Does your website work on the main browsers, screen sizes, PCs/Macs?
Does your website look dated?
How does your website compare with your competitors?
Does it conform to Accessibility standards?
Redesigning a web site that is not performing
Web site redesign does not necessarily mean having to start from scratch again or cost a lot. If your website still looks attractive and the content is up to date most of the content could be used in your redesigned website reducing costs. Every case is different - it could be as simple as changing some text on your website to make it effective.
Common reasons for web site redesign
Not being found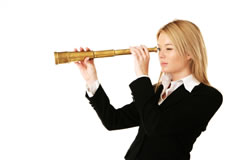 Not being found on search engines is a common problem in such a case you should consider a website redesign if your website is more than a few years old. There are many reasons why it is not working well now such as some web design and search engine placement factors do no longer apply. Another common reason is if your content has remained static for some period of time you slide right down the search engine rankings. If your website is not very old it may not need a complete web site redesign just some changes to make it more search engine friendly. We are surprised by how many sites we come across that are not designed with search engines in mind. More information on getting found on search engines and search engine optimisation on our website promotion page.
Getting on in years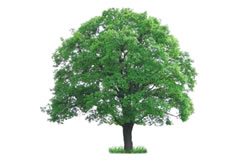 If your site is getting on in years, you should be considering your next web site redesign. The reason for this may be that your last website designer used techniques that are no longer used and that may become fully obsolete in the near future. This could eventually adversely affect how your website is displayed in other people's browsers. Older websites can look dated. If you look at a site designed a few years ago and one now you will see a big difference in style. The look and feel of a web site and ease of use is most important. Not getting sales or inquiries from your site visitors, but your search engine ranking is good ? There may be something on a page or your site that is turning people away. Website redesign might be the only answer.
Website redesign
Whatever the problem with your website, Carrick Web Design can fix it. We always make your website accessible and make sure it validates according to w3c HTML/XHTML web standards.
If this sets you thinking about your current website then why not contact us today for a free website redesign evaluation of your website.